When I joined the Center for Tissue Engineering at UC Irvine as a research fellow in 2013, I had no idea the journey that would follow. That same year, Drs. Patrick Tonnard & Alexis Verpaele MD, PhD, and others published a groundbreaking study on Nanofat Grafting, a simple but powerful technique that simultaneously microfragments fat while also unlocking its untapped regenerative potential.

2016 with the help of others, I published critical analysis on the rheologic properties of the Nanofat processing technique, and among other findings, theorized that physical shear stress imparted by this processing results in stress-induced modulation of the cellular activity and phenotypes, a concept known as mechanotransduction.
Later that year, I presented our findings at the IFATS (International Federation for Adipose Therapeutics and Science) meeting in San Diego and was absolutely floored when Dr. Tonnard approached me to congratulate me on my work and relate to me how excited he was for the research I was conducting. Several publications, podium presentations, grants, and patents later, I am humbled and honored to be regarded as one of the foremost experts on the regenerative potential of fat.
This past March, I had the esteemed privilege of serving as invited faculty at the 3rd Multispecialty International Regenerative Surgery Course in Ghent, Belgium, which was an exhilarating experience. In addition to the hosts, Drs. Verpaele and Tonnard, I shared the stage with titans in regenerative surgery & medicine including Drs. Steven Cohen, Dr.Tunç Tiryaki, Gino Rigotti, Marco Aurelio Pellon, and Steven Laureys, just to name a few. The presentations and conversations were wide ranging and a prelude to the future of medicine:
Is Aging a Disease?
This was the title of the first talk delivered by Dr. Tonnard. I don't know about you, but I've never thought about aging in this context. This riveting session that was filled with insights and supporting data, including talks from the unfaltering Dr Tim Papadopoulos (aka DrTim), and was capped off by a captivating presentation from keynote speaker Matt Kaeberlein, who's research emphasis on rapamycin has led him to label it the gold standard for longevity interventions. The subsequent group discussion on genetics and epigenetics, like diet, exercise, sleep, senolytics, etc., and their varied roles on longevity, offered a fresh perspective on how we can extend the human lifespan.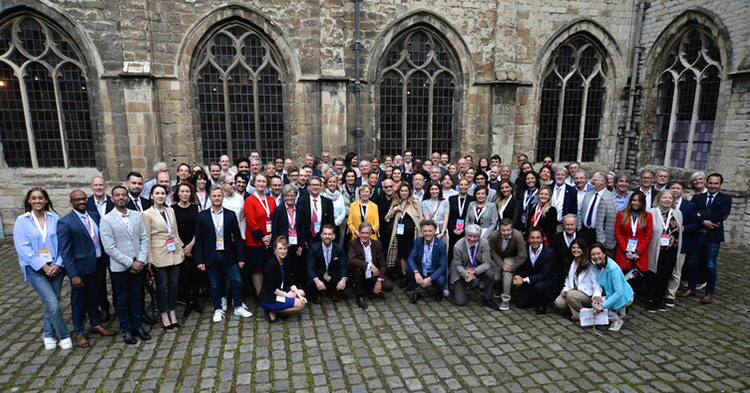 Unconventional Applications: Urogenital Disease and Hair Restoration.
There were dedicated sessions that explored regenerative surgery's applications in urogenital specialties and hair restoration. Attendees witnessed enlightening presentations and live surgery videos on the use of enzymatically and mechanically isolated stromal vascular fraction (SVF) for these emerging indications. Experiences shared by trailblazers like Drs. Katarina Andjelkov MD PhD, Dr Sophie Menkes, and Elisa Berdondini highlighted the tremendous potential for adipose stem cell therapies in the treatment of conditions like androgenetic alopecia, anal incontinence, and clitoral phimosis associated with vulvar lichen sclerosus.
Wound Healing and Musculoskeletal Regeneration:
Two topics that are near and dear to my heart commanded their own sessions: wound healing and musculoskeletal injury. Dr. Marco Aurelio Pellon has completely flipped conventional wisdom on its head when it comes to the treatment of severe wounds. He presented groundbreaking clinical results after treating full-thickness burn injuries with fat and adipose derived stem cells (ADSCs) I never dreamed possible. For the first time ever, the Regenerative Surgery course included a session on musculoskeletal regeneration that offered a glimpse into the burgeoning prevalence of adipose therapeutics in orthobiologics. The highlight of the session, for me, was the case report of miraculous diabetic Achilles tendon injury repair using ADSCs presented by Dr. Marco Almeida.
How does Nanofat Work?
Obviously I'm biased, but my favorite session was one that included one of my talks, "Deconstructing Nanofat: A Systematic Biomedical Engineering Approach to Unlocking the Full Potential of Liquid Gold." Despite its name, the term Nanofat has come to be a catchall, non-specific term that captures all forms of mechanically processed and emulsified fat. While it is commonly agreed that 'nano' is the operative word, e.g. mechanically processed fat that is filtered to a resolution ≤ 600 microns, the processing method is the one true variable, and one of the problems we are solving at Sayenza Biosciences. I shared the stage with other incredible surgeon-scientists including the omnipresent Ramon Llull MD PhD, the astute Nicole Lindenblatt, and my new friend and emerging power Joris van Dongen. While we are all approaching the processing of mechanically processed fat for therapeutic purposes in different ways, we all are all committed to the science and building on this body of knowledge.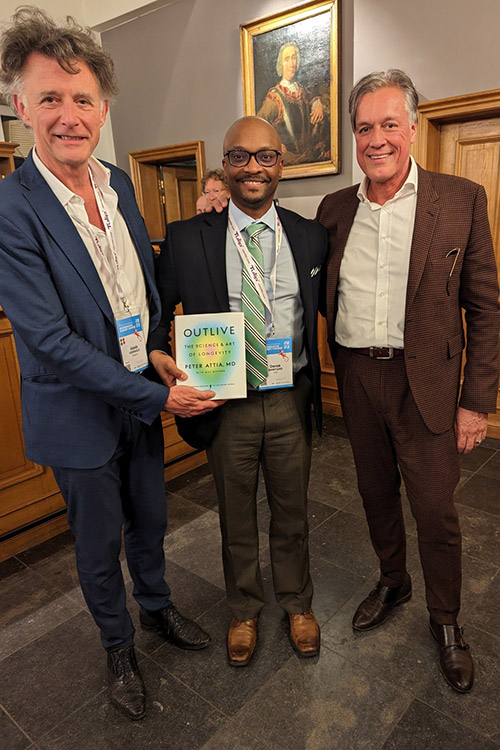 Regenerative Surgery: The Past, Present, and Future
Dr. Steven Cohen, MD, FACS is a pioneer in the field and one of the original surgeon-scientists to publish on the regenerative power of fat. He delivered a keynote address that explored the early days of regenerative surgery and adipose therapeutics. This meeting touched on all aspects of regenerative medicine from anti-aging to autologous stem cell therapeutic use in wound healing, augmentation, urogenital applications, hair restoration, and musculoskeletal injury, and closed with a lecture on mindfulness and longevity. There was even a session on the future of regenerative therapeutics: exosomes.
My first trip to Belgium for the 3rd Multispecialty International Regenerative Surgery Course was a truly transformative experience. The event not only unveiled the latest advancements in regenerative surgery but also provided a platform for collaboration and knowledge sharing. The broad discussions left an indelible impression on me, and I returned home with a renewed sense of purpose, eager to contribute to the advancements in regenerative surgery and propel the field further.
---
Published by: Derek Banyard, MD, MS, MBA